The Green Flag has Dropped...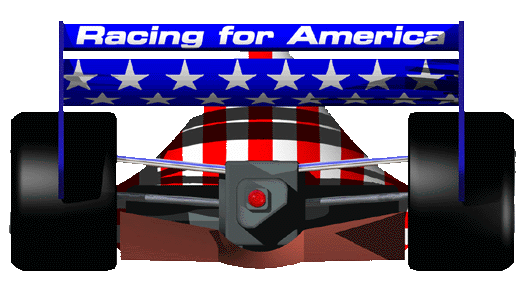 There is almost no reason not to get involved with what can best be described as the USA's only Olympic style motorsports team, Racing for America. RfA is the best cost per exposure motor racing team currently operating in the United States. It is a proven concept that has worked numerous times.
What could be better than working together with your consumers and employees on helping America's most talented young drivers get a strong fooothold on their way up the motorsports ladder. There are other motorsports scholarship programs out there, but non that put the sponsor on the same team as their consumer.
What does it cost? You would be surprised to see just how little the average business can get involved. All businesses have something to offer. Drop us a line or give us a give a call, and let's talk about how you can get onboard with the best sports marketing package in the world.
It's time for corporate America to step up with our members and fans...
Your consumers.
---

Private Patron - Club Members | Corporate Club Members | Corporate Patrons | What is RfA | How Does It Work? | RfA's History | How Are Drivers Chosen | Drivers Eligibility | Media Clippings | Newsletters | RfA Drivers Hall of Fame | Series where RfA has competed | Merchandise | Club News | Software | Contests

---

SIGN RfA'sGUESTBOOK or VIEW RfA's GUESTBOOK

---

e-mail at: racingfor.com

---

Front Page / Rf Club Index / Merchandise / Contests

Racing for Worldwide's Motorsports Directory (World's Largest!)